phil 1:6 "He who began a good work in you will complete it"
(The apostle Paul)
Gina Balzer - Neurofeedback Technician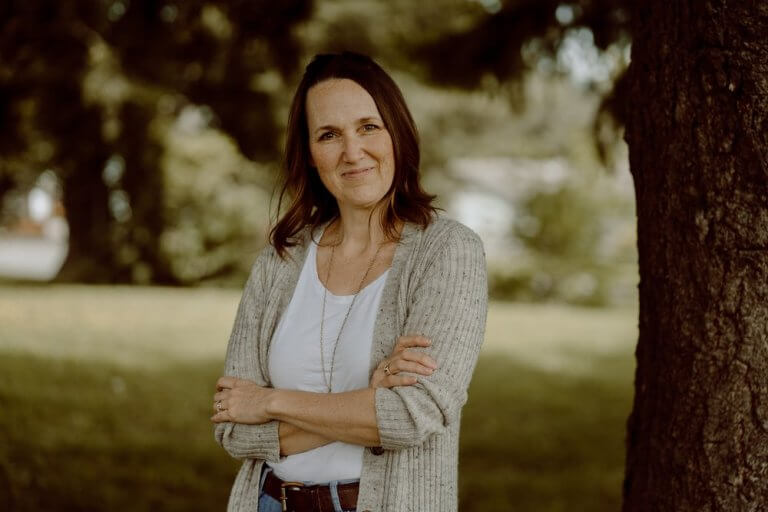 Quick Facts
Gina has offered support in various roles at Mercy Seat Ministry since it was founded in 2013.

She has a wonderful, nurturing way of pointing people to Christ and facilitating spiritual growth.

Gina is currently our neurofeedback technician.

Neurofeedback sessions are 50-minutes in length & available at both Greendale MB Church (Chilliwack) and at Central Heights Church (Abbotsford) locations.

Rates for neurofeedback are $110+GST for one session; $90+GST for a 10 session bundle; and $75+GST for a 20 session bundle.
In the midst of everything life throws at us, there is an open invitation for relationship from God, our heavenly Father. Sometimes this relationship is relatively easy to embrace, but other times it is wrought with pain and frustration. We can run the full gamut of feelings from pure love to devastating disappointment and hurt. How do we navigate our way?
My greatest breakthroughs came when someone tenderly led me to bring my pain to Jesus, to lay my fear, anger and distrust at His feet. I knew in my head that I could do this, but without a caring prompt, I didn't really know it was possible at a heart level. The healing I discovered as God brought truth in the place of lies was truly life-changing.
As a former worship pastor and now, in my role as a neurofeedback technician at MSM, I have always found joy in witnessing how God brings freedom and growth. It excites me to see how He moves through many modalities to provide restoration and vitality to His people. I am passionate about leading people into a space where they can experience the truth about Him and the various ways He provides ministry. 
This ongoing journey of discovering God at work around me and in me touches my life daily as I interact with my husband and adult children. I am drawn into worship with deeper thankfulness and adoration as I spend time outdoors doing the activities I love. My time in the Bible is infused with God-interaction that fuels an intimacy I didn't used to know was possible. The truth of who God is and how He wants to meet with His people energizes my leadership in a variety of settings. I hope to lead you into this space as well.