Isaiah 41:10 "Fear not, for I am with you; be not dismayed, for I am your God" (God to Isaiah)
Jelisa Penner, MA, CCC - Chilliwack, BC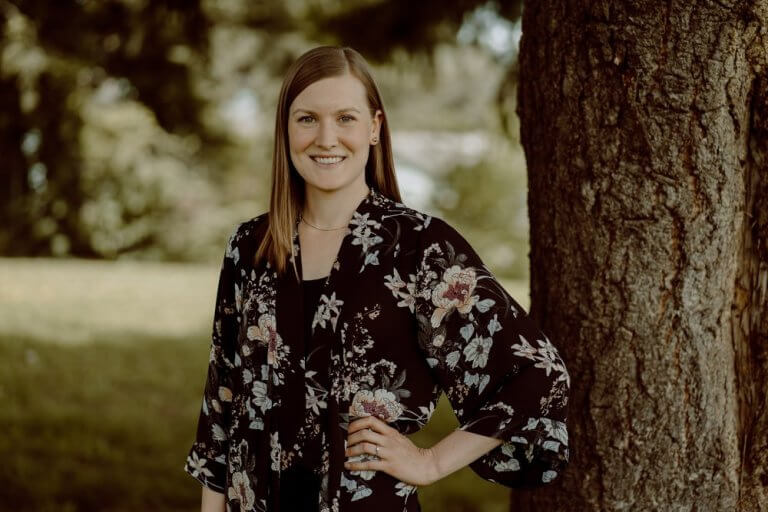 Quick Facts:
Jelisa has a waitlist of approximately 2 months.

Jelisa works with individual teens, adults and couples. 

She is a gifted therapist with a warm, approachable personality and excellent therapeutic skills to support you on your journey of growth and healing.

Jelisa is honoured to join with people during challenges and support them toward their goals while integrating faith into the counselling process.

Jelisa has an M.A. in Counselling Psychology from Trinity Western University, and is a Certified Canadian Counsellor (CCC) with the CCPA.


Jelisa's services are available in-person or through a secure video platform at a rate of $140+GST per hour.

Typical session length is 2 hours.
Welcome here. It takes courage to reach out for help and support when you are in a season of life that is overwhelming and difficult to navigate. Wherever you find yourself in your journey, I hope you know you are not alone! From personal experience in the midst of dark turmoil, I know it can be hard to feel loved and supported.
This is why in my role as a counsellor, I desire to come alongside you on your journey in a way that facilitates connection, not only with me in the context of a therapeutic relationship, but also with God, with yourself, with others, and with creation. Together by seeking the presence and guidance of the Holy Spirit and using the skills I bring as a therapist, I believe we can discover and build upon your inner resources of resiliency and wisdom to move towards the healing and freedom you deeply desire.
I'm passionate about becoming the person God has created me to be, and to walk alongside others as they move toward growth and healing in a way that allows them to live more fully and more freely as the person they have been created to be. What an amazing, challenging, and freeing experience. As a therapist, I consider being invited into your journey a great privilege; therefore, I am committed to creating a safe, trusting, and supportive environment to facilitate the change and healing you are looking for. 
My approach to counselling is primarily attachment based and trauma informed. Along with facilitating meaningful spiritual connection, I find it helpful to integrate several different therapeutic modalities including Cognitive Behavioural Therapy (CBT), Solution Focused Therapy (SFT), Emotion Focused Therapy (EFT), and Internal Family Systems (IFS), as they provide effective tools and techniques to aid in psychological wellbeing. I will work collaboratively with you, and use the skills of empathy and compassion to create a safe space for you to unpack, process, and take steps forward in reaching your goals. It is paramount to me that you would feel valued, respected, heard and understood in your counselling journey.
If you would like to know a little bit about me, I absolutely love spending time with my husband and young son. We enjoy discovering the world together be it through nature, playing, or eating good food. I also love connecting with friends, usually over coffee or a walk along the river. Through experiencing ups and downs in my own journey, I have been incredibly thankful for the Lord's faithfulness and provision. Life can be super challenging sometimes, and it can make a big difference knowing we are not alone in it!
If you are thinking of reaching out, please do! You matter, your story matters, and your healing and freedom matters. I would be honoured to journey with you as you move toward living more freely and fully as the person God has created you to be.