Samantha Henry, MA, rCC, CCC
Surrey & Langley, BC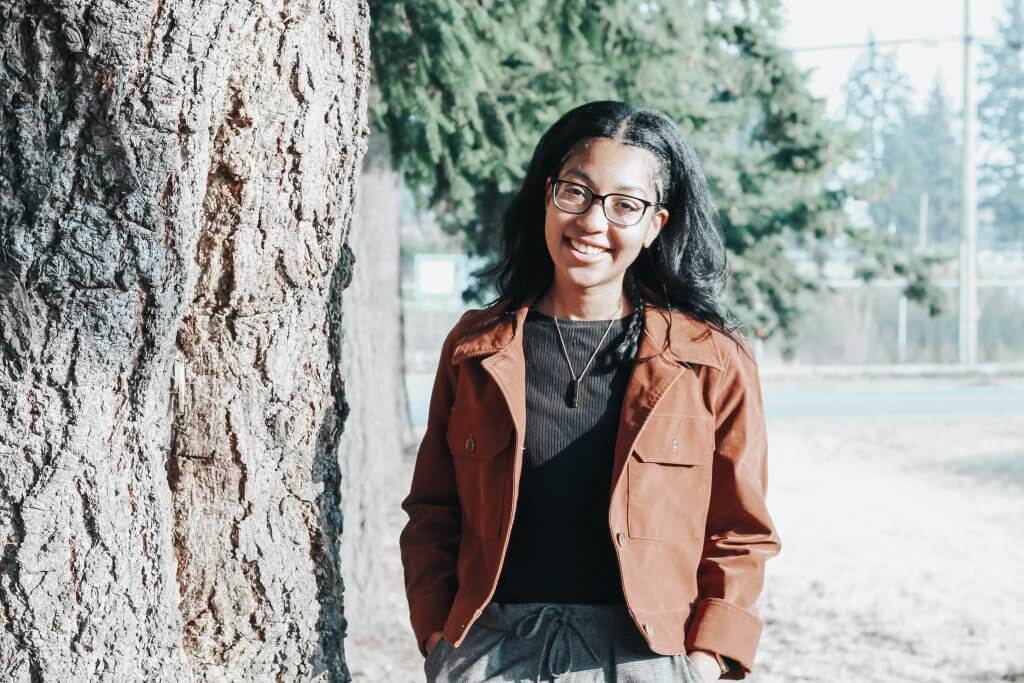 Quick Facts
Samantha is accepting new clients.

Samantha works with individual teens and adults.
Her gentle presence and intuition allow Samantha to nurture a space where she connects with her clients gracefully.
Samantha marries her clinical skills, therapeutic tools, and sensitivity to the Holy Spirit to
join you in your healing process with compassion.
Samantha has an M.A in Counselling Psychology from Trinity Western University.
She is a Registered Clinical Counsellor (RCC) with the BCACC and a Certified Canadian Counsellor (CCC) with the CCPA.
Samantha offers in-person and online video-counselling services at a rate of 140+ GST/
hour.
Typical session length is 50 minutes for teens and 2 hours for adults.
Humans are incredibly resilient beings. Often, we live life in response to the voices of others, the lies we've embodied as truth, or in defensive mode from the hurt that we've witnessed or experienced. I believe that individuals often experience their deepest moments of pain in a relationship. However, a healthy relationship with God and others is also the space where we grow and heal.
From a young age, I found joy in listening to others. My curiosity allows me to extend my ears to hear and see you in your circumstances and story. Throughout the therapeutic process, I hope to partner with you on a portion of your dynamic journey towards internal wholeness through Christ Jesus so that you may relax into your authentic self.
Authenticity and empathy are pillars of my practice as a counsellor. I am gentle and patient in my approach to joining others in their struggles and stories. My work with you will be through a holistic lens that considers your emotions, thoughts, body, spirit, and behaviours- all of which can be impacted by trauma. I acknowledge the courage it takes to invite someone to partner with you in your unique process of moving towards wholeness. I feel called to create safety in our relationship that is flooded with compassion and non-judgemental care to help uncover the roots of mental and emotional blocks.
I believe it is the will of the Father for us to be transformed and restored. Yet, I recognize that this vulnerable life-long process can look so different from person to person. I have witnessed and experienced that change within is always possible, even in the depths of pain and suffering. I have not been excused from embarking on my journey to wholeness, and now I have the honour and grace to partner with others in their process of restoration.
Outside the office, I love exploring new cafes, taking long walks while listening to my thoughts or a podcast, and spending time with friends, family, and my church community. My favourite forms of self-care involve solitude with the Lord, any form of movement, and sipping a cup of coffee.
As we sit curiously in the present, my goal is to invite you into a nurturing space where you can gain insight into parts of your past so that you may grow into fostering healthier relationships with God, yourself, and others.
My therapeutic approach is grounded in attachment theory and is experiential in nature. Alongside techniques from Accelerated Experiential Dynamic Therapy (AEDP) and Emotionally Focused Therapy, I carry a trauma-informed and systemic lens to help understand the broader spheres and relationships that impact our present-day selves. I have additional training in a trauma therapy, Observed Experiential Integration (Level 1).
I have experience working with youth, young adults, and adults. I am versed in working with are those experiencing life transitions, family and relational distress, anxiety and depression, self-worth issues, emotional distress, and anyone who finds themselves asking the question: Who am I?
I have a budding passion for working with youth navigating the various social and emotional challenges as they navigate adolescents. Whether you want help setting better boundaries, practical tools, or making meaning out of various painful life experiences, I welcome individuals from all walks of life.