Carson Vogt, MA, RCC - Chilliwack, BC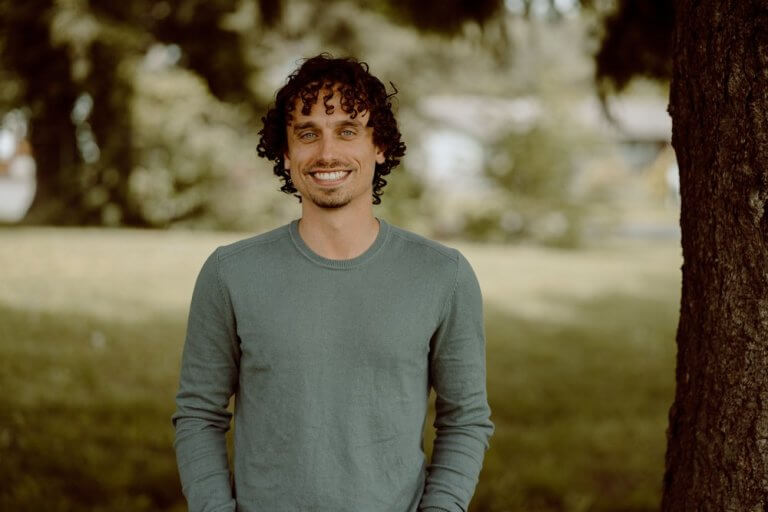 Quick Facts
Carson is not accepting new clients at this time.

Carson works with individual teens and adults.

He is a gifted practitioner with a calm presence that underlines his therapeutic work and puts his clients at ease.

Carson offers outdoor walk and talk sessions in a variety of outdoor settings. 

Key elements in Carson's work are: helping people move toward healing within themselves, in their relationships, and with God.

Carson is a Registered Clinical Counsellor (RCC) with the BCACC and has an M.A. in Counselling Psychology from Trinity Western University.

Carson's services are available in-person or via video at a rate of $140+GST per hour.

Typical session length is 1.5 hours.
Welcome! I'm Carson and I'd be honoured to work with you. 
Early in grad school a lecture on four core assumptions really resonated with me. Have you ever heard of these? They often go something like: "I can trust myself, I can trust others, I can trust the world around me and I can trust God." Have experiences in your life challenged these statements? Maybe even completely shattered them? If so, you are not alone.  It is easy to get turned around, tripped up or find ourselves far from where we want to be. Sometimes the most courageous thing we can say is, 'help.'
Good counselling relationships are built upon safety, trust and connection so let me start by briefly sharing about myself. I am soft-spoken and calm. I love the outdoors, working with my hands, drinking a good cup of dark coffee, and the smell of freshly cut cedar. I have a soft spot in my heart for Thailand and love meeting new people from all walks of life. I am so grateful for my wife and our supportive church community! Also, having experienced loss in my own life, I am no stranger to distress and the hard work of finding hope and wholeness in the midst of pain.
My commitment is to provide a professional, caring, safe, and confidential space for our therapeutic work together – you get to set the pace and decide what to share.  I use clinically proven treatments that are tailored to each client. My approach is informed by Attachment Theory, Experiential Therapy, Emotionally Focused Therapy (EFT) and Eye Movement Desensitization and Reprocessing (EMDR).  My hope is that through our sessions you may find wholeness and healing as you move toward healthy relationships with God, others, self, and creation.
I have earned a Master of Arts in Counselling Psychology and am in good standing with the British Columbia Association of Clinical Counsellors. I have experience working in community mental health and non-profit agencies, providing support to youth, adults, and their families.  This experience has been punctuated by my recent work at British Columbia's newest adolescent addictions treatment centre.
I hope that the motivation and promptings that brought you to this website would grow in you and continue to guide you towards healing and wholeness in your life! I would be privileged to walk alongside you and be invited into your journey.